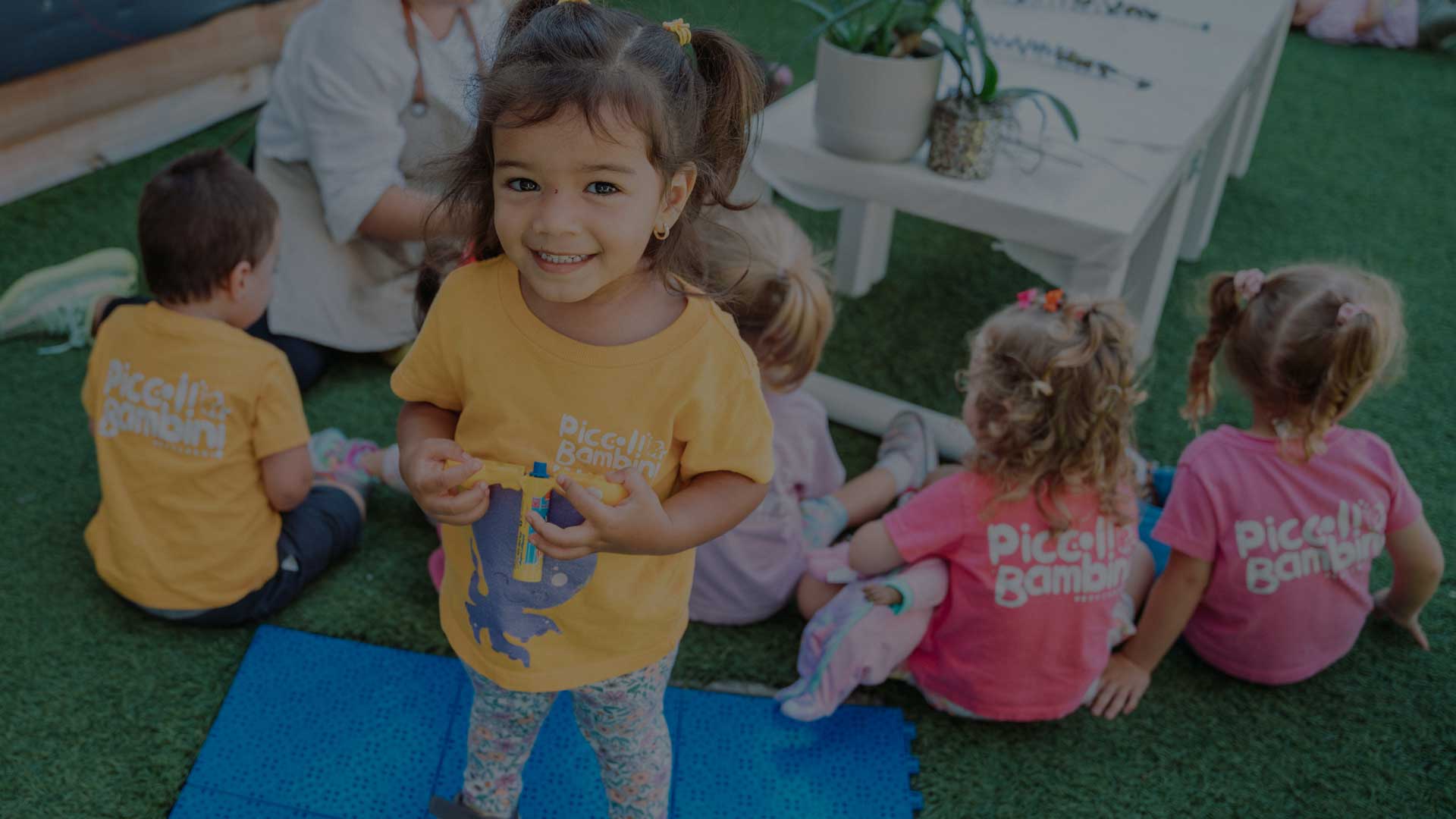 January
Community involvement Month
February
Valentine's Day
Parent's Night Out
Exhibit Night
March
Early Literacy Week
Dr. Seuss B-Day
St. Patrick Day
April
Easter Egg Hunt
Week of the Young Child
Picture Day: Spring/Summer Themed
May
Mother's Day
Teacher Appreciation Week
PK-4 Grad. Ceremony
June
Father's Day
Book Fair
Beginning of Piccoli Bambini Summer Camp
July
Back to School Supplies Drive
End of the Summer Splash Party
August
Open House and Orientation Day
School Picture Day
September
Multicultural Day Celebration
Grandparents Day
Square 1 Art
October
Parent-Teacher Conferences
School Spirit Week and Trunk-or-Treat
November
100th Day of School
Food Drive
Thanksgiving Celebration
December
Holiday Celebration
Toy Drive
Picture Day: Fall/Winter Themed
Holidays and Special Celebrations
Our holidays and special celebrations encourages an enhanced understanding of and respect for different cultures and the beliefs of children, families, staff and community. While the school does not promote specific holidays, we welcome and encourage families to share important traditions with their child's classroom, keeping in mind the cultural and traditional aspects of the celebration.
Bellow is a list of the special events we celebrate. Exact dates, time and special instructions will be given at least 1 week prior the event .
Parent Orientation
Prior to the start of the school year, an orientation meeting is held for new parents; however all parents are encouraged to attend. The orientation allows families to meet the teachers. The Director also has the opportunity to review the daily routine, school guidelines and answer any questions that parents might have concerning the start of the new school year. Parents also have time to make any needed payments, purchase uniforms, care supplies (i.e. rest-time kit I fitted sheet,pillow and blanket), and drop off some of their child's needed items. Doing so allows parents to have "free" hands for their children on the first day of school.
Exhibit Night
Occurs in the middle of the new school year before the end of February. The entire Piccoli Bambini staff is introduced as well as the President. General information concerning Piccoli Bambini Preschool and future Parent-Volunteer opportunities for upcoming events are discussed. Parents also have the opportunity to visit their children's classrooms where the teachers will review their daily routines and yearly goals and objectives. Parents are also invited to events during the school day throughout the year.
School Closing
Care will not be provided on the following observed federal holidays:
Observed Holidays:
New Year's Day
Martin Luther King, Jr. Day
George Washington's Birthday
Memorial Day
Independence Day
Labor Day
Columbus Day
Veterans Day
Thanksgiving Day
Christmas Day
School Breaks
We follow Miami-Dade County Public Schools academic calendar for Spring and Winter break.
For the convenience of our year-round students, Piccoli bambini Preschool open School Break Camps.
Winter Camp Care available as scheduled on MDCPS Calendar for Week 1 and Week 2.
*RSVP deadline is 2 weeks prior the first day of camp
Spring Break Camp Care available as scheduled on MDCPS Calendar.
*RSVP deadline is 2 weeks prior the first day of camp